We provide total engineering from "planning & design" through to manufacture, installation, quality assurance and customer service.
Putting the know-how of UBE industries to good use, and with our rich and varied experience, our skilled engineers use appropriate judgment criteria to promptly perform all maintenance and diagnoses.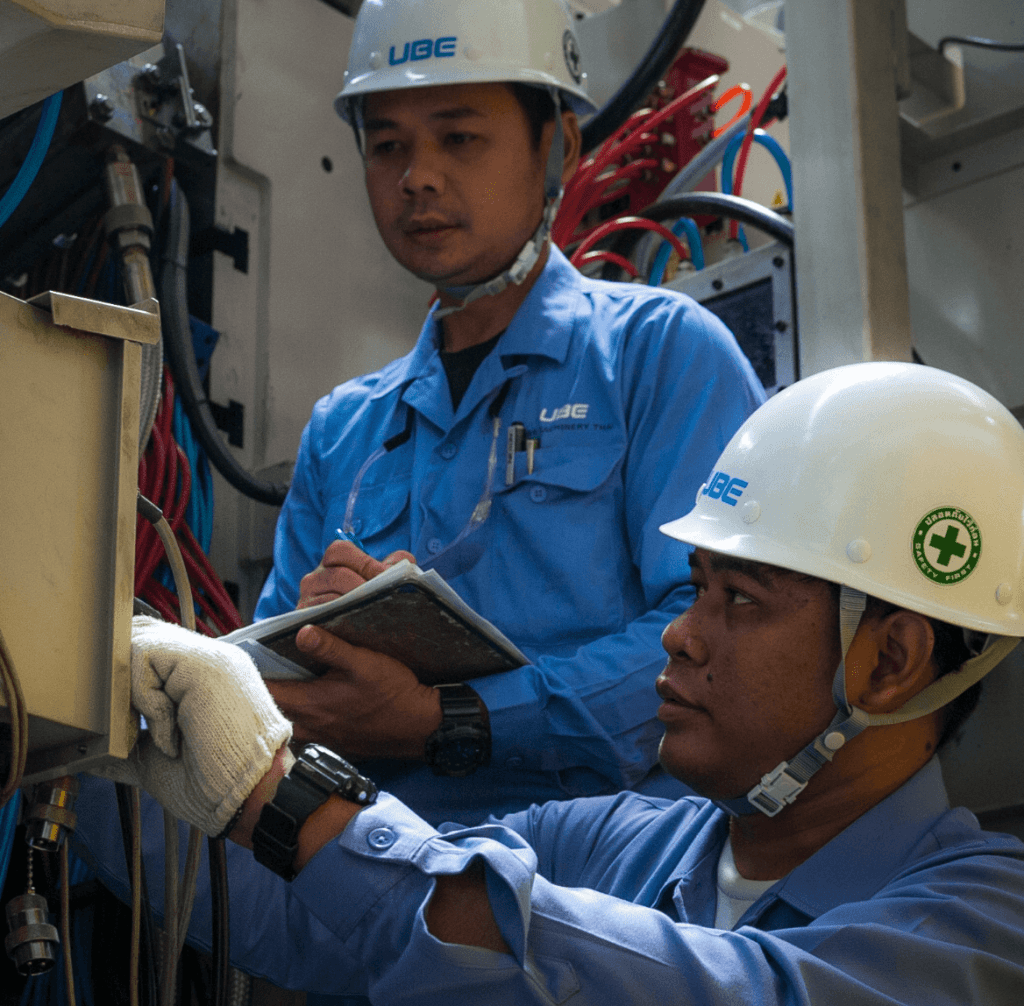 Various after-sales services are available so that our customers can correctly and safety use our injection molding machines.
We aim to improve customer satisfaction with swift responses to help customers continues and maintain their productivity.
In regard to extrusion facilities that are currently not in operation, both domestically or overseas, we can handle everything involved in the transfer of the facilities, from the overhaul, disassembly, transportation and installation right up to starting operation.
In the case of transfer to facilities overseas, we work in collaboration with our overseas service centers to provide complete support for the resumption of production activities immediately after the transfer.