The industrial machinery business provides the products and technologies sought after by various industries and plants, such as Cement Plant, Power Plant etc.
We meet a myriad of needs by utilizing our abundant manufacturing knowhow, including originaltechnologies and large, heavy equipment production.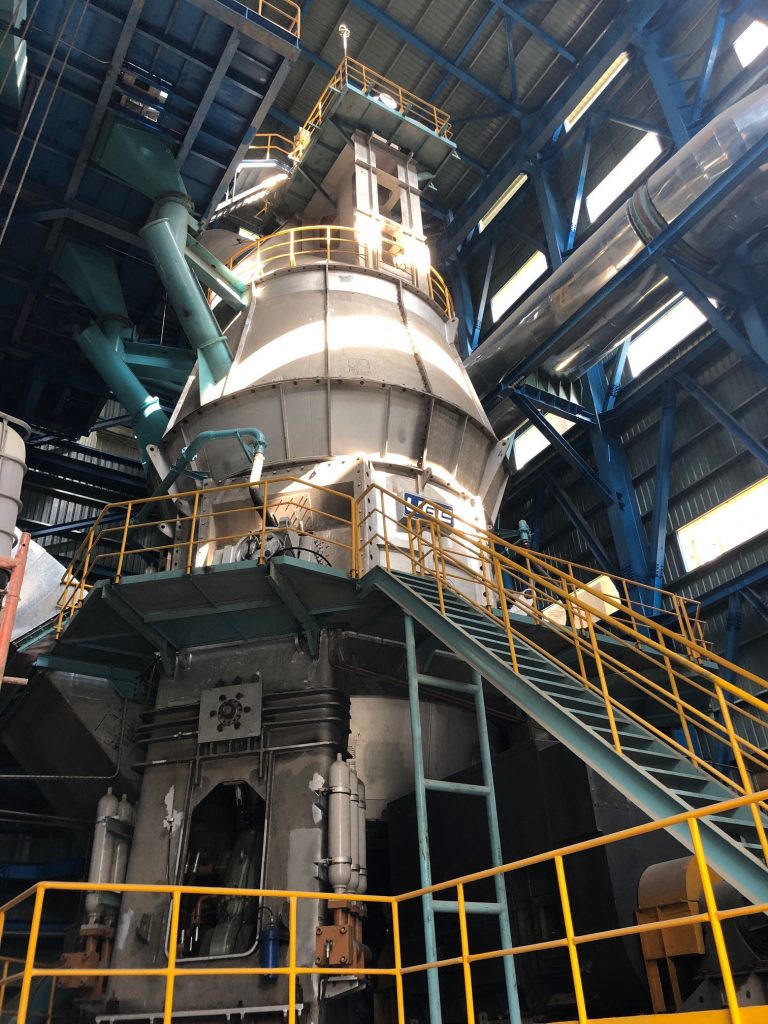 UBE Vertical Mill (UM Series) is one of the most popular vertical roller mills in the world. It is designed and fabricated base on know-how accumulated through the long term experience of our town in this field. More than 500 units have already been delivered to the domestic and overseas users, and accepted very favorably them.
A rotary kiln is an apparatus that uses a high-temperature heat source to fire raw materials such as cement raw material, limestone, and magnesia that have been loaded into a rotating kiln. Since combustion is easily controlled, it can also be used to incinerate noncombustible objects, including industrial waste and marine life that has greatly varied physical properties that cannot be controlled at other incinerators.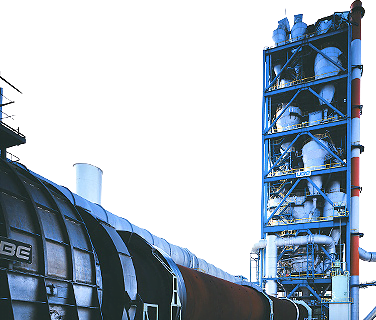 This machine dries materials such as coal, carbon, and minerals. There are rotary dryers with a rotating horizontal barrel and vertical dryers.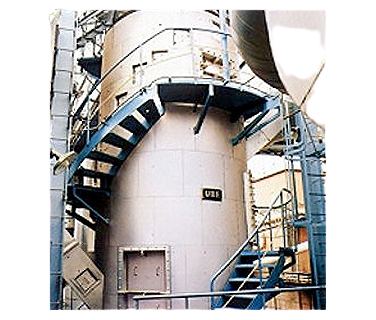 A pan-type granulator (UBE granulator) supplies finely powdered raw material into a tilted, rotating pan while simultaneously spraying the optimum amount of water to continuously produce particles of the desired size. UBE has manufactured approximately 300 granulators of sizes varying from 1m to 6m in diameter that are utilized for a range of applications, including chemical fertilizer, cement raw materials, iron ore, copper ore, lead concentrate, manganese powder sintering, tungsten ore, zinc refining slag, pyrite cinders, rock phosphate, carbon-based pigments, lead pigments, and abrasives. UBE's pan-type granulators have proven the popular choice.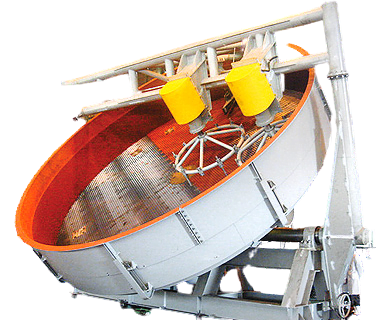 Steam Tube Dryer is of a high coefficient energy transmission plant. The drying is done indirectly by the steam via heat transmission tubes, which enables large volume, continuous drying.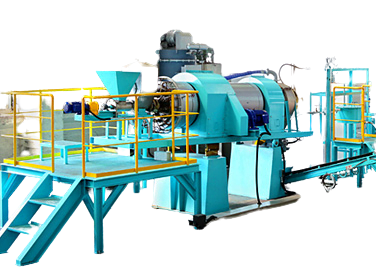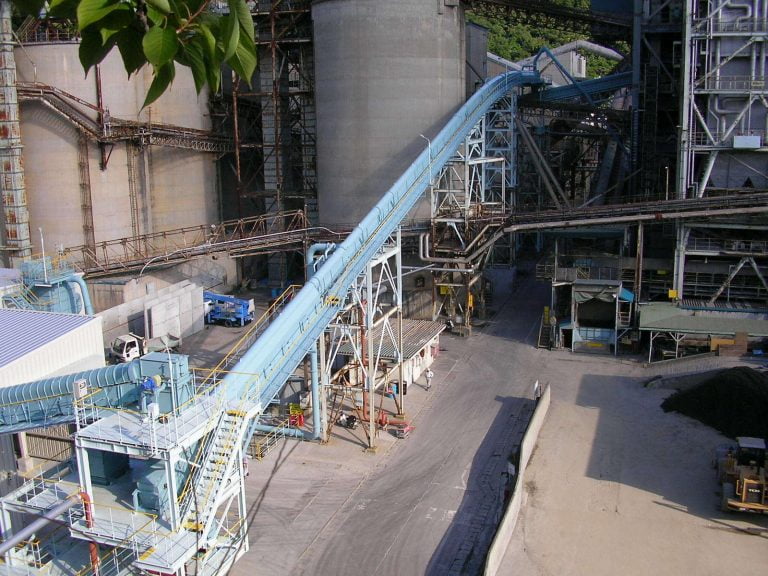 The 21 st Century will be the time to live in harmony with the environment
An Air Floating conveyor is an epoch-making conveyor which was developed on the theme of "Being-Eco-friendly", and transformed itself from the conventional conveyor in all fields, such as noise, vibration, dust, and fumes.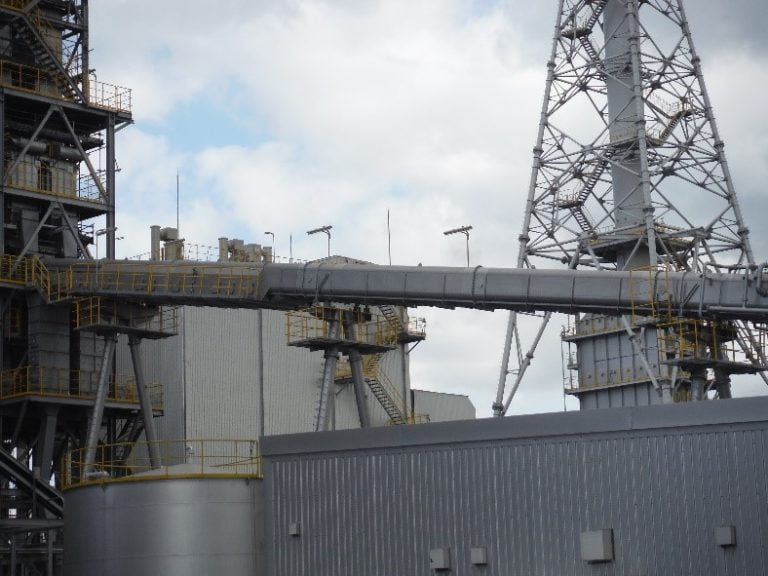 Since the roller is not used for a middle part, there is no noise or vibration which are generated from the carrier and return side. Moreover, the maintenance of roller exchange, spillage cleaning work, etc. is free.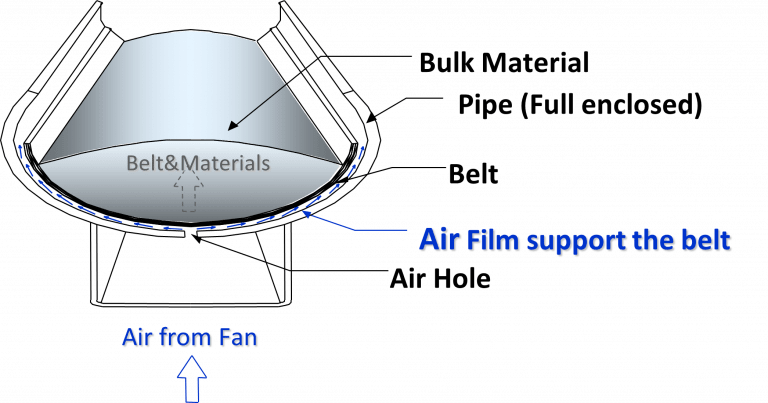 2. BELTED SUPPORTED BY AIR FILM
Instead of a roller, the belt is supported by air film.
Therefore, a friction coefficient becomes smaller compared with conventional conveyors, motor capacity can be reduced and energy can be saved.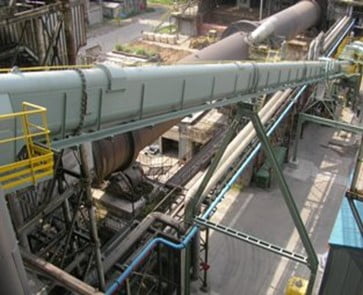 Since the conveyor belt is fully sealed, neither a dust nor fumes leak outside. Therefore, it is the optimal equipment in terms of the environmental measure in a city area or a factory.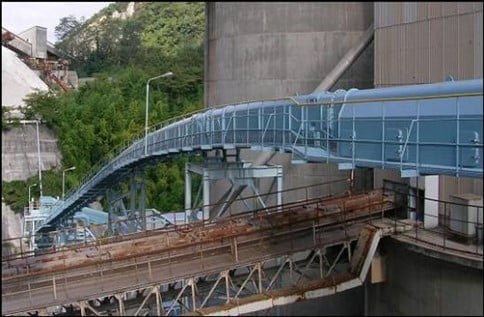 The loading section is large, and because of the high-speed transportation, the conveyor belt machine can be done small. Therefore, compared with conventional conveyors, a size reduction of about 50% or more (ratio of our company) is possible.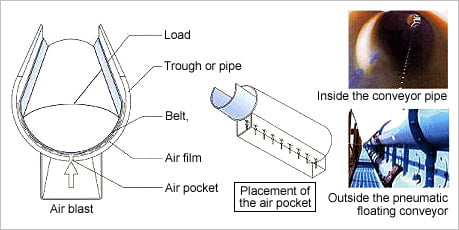 The belt is supported with an air film, so no rollers are used.